Blocks and OS
This topic contains 3 replies, has 4 voices, and was last updated by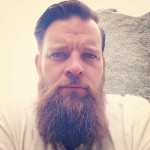 TomasHalberstad 4 years ago.
How many blocks are there and what OS is it going to be running
3 replies
0 subscribers
0 saved
likes
sort on most likes
I believe that the phone will be running android and there are over 1000 blocks

Project Ara the google project to make a modular phone will be running Android and at the moment i don't know how many blocks there are but I think there will be allot.
All modular phones in development are planning on running some sort of Android version. We're sure that well see other OSs though. And, Phonebloks has always supported a multiple OS solution. As for Bloks/Modules/Units, there'll be lots and lots.
Viewing 3 replies - 1 through 3 (of 3 total)
You must be logged in to reply to this topic.