Realistic lunch
This topic contains 7 replies, has 3 voices, and was last updated by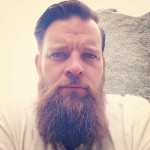 TomasHalberstad 6 years ago.
Often my days are packed with all sorts of things to do, and to little time to make it happen. One of the first things I skip is a proper lunch, this is just wrong. So have been working on a way to streamline my lunch in a healthy/realistic way.
Viewing 7 replies - 1 through 7 (of 7 total)
You must be logged in to reply to this topic.