WHAT WILL WE DO ABOUT THE PART WE REPLACE
This topic contains 11 replies, has 11 voices, and was last updated by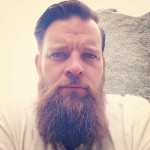 TomasHalberstad 4 years ago.
The whole thing is about the enviroment right ? Then I think we can trade it for other part we need
11 replies
1 subscribers
0 saved
likes
Viewing 11 replies - 1 through 11 (of 11 total)
You must be logged in to reply to this topic.