Who?
This topic contains 3 replies, has 2 voices, and was last updated by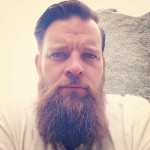 TomasHalberstad 4 years ago.
Who will be making and organising which components when this product is marketed? Is the current Phonebloks core team purely a team of organisers? Will Phonebloks own components ever be manufactured along with external companies also producing external components (as with sennheiser)? Or will the Phonebloks core team be entirely dependant on external companies for the seperate components? I have seen fragments of explanations, I really need a comprehensive answer from a member of the Phonebloks core team. Is the Phonebloks team a company or a group of organising visionaries?
3 replies
1 subscribers
0 saved
likes
sort on most likes
Hi Lavaguava! My name is Tomas and I am a member of the Phonebloks core team. I'll try to answer your questions as best as I can.
Let me start at your end.
I really like the term organizing visionaries, and in a sense, that is what we are. In September of 2013 we released our concept on to the world. The idea was, and still is, to show the existing mobile phone manufacturing industry that there was a need for a product like Phonebloks. Our aim was to show this need by gathering support; become a voice that the industry would listen to. We were never going to build a phone.
In that sense, yes we are completely dependent on external companies, not only for separate components but for all components. That, however, implies that there will be a Phonebloks brand phone, which there won't. So, no, Phonebloks we will never manufacture any own components, there will only be components by other companies, like Sennheiser.
So, the development, production and organization of any marketed product will fall on the company developing, producing and marketing.
What we want to be is a hub to accelerate the development of modular consumer electronics through open innovation, open source and circular economy. Spoken clearly, we want companies interested in working within the Phonebloks ethos to come to us, show us what they've done and what they want to do and with the help of the fantastic Phonebloks community, get it done. That is, making the world better by making stuff, together!
I hope this answers your questions and makes everything clear. If not, get back to me!
/Tomas
An excellent, comprehensive answer, my thanks! This has made everything clear now.
Great!
Viewing 3 replies - 1 through 3 (of 3 total)
You must be logged in to reply to this topic.